Modern Languages
Modern Foreign Languages is one of the largest departments in the school. We are based in a suite of classrooms, each of which is equipped with state of the art digital audio and visual equipment.
Students study French, Spanish and German languages in Year 7 on a carousel. In Year 8 pupils continue with two languages. At the end of Year 8 they can opt to continue with two or drop one in favour of Ancient Greek. After that they are all expected to take a language at GCSE.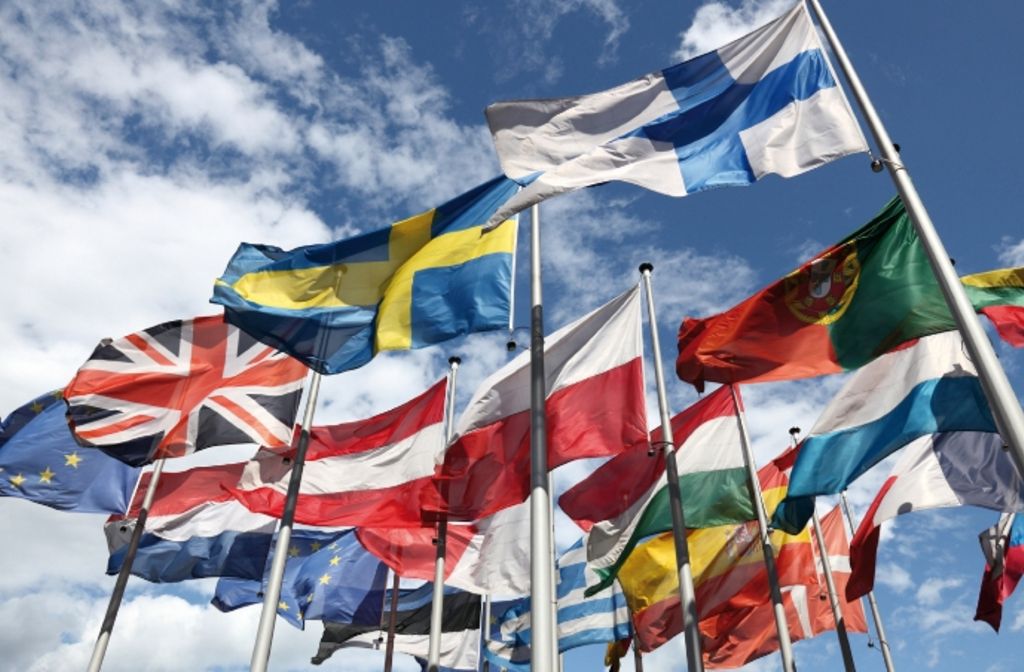 Compared with similar schools around the country, LRGS boasts a strong intake of students who pursue one or more modern languages in the Sixth Form. With over 80% of students attaining an A or B grade at A-level (and almost 90% A and B grades for French in 2014), results are very good. We currently have a number of former pupils studying one or more MFL at Oxford and Cambridge University .
Within school, we work in close collaboration with Lancaster University and the University of Cumbria. We are dedicated to training PGCE students.
For the last three years we have received the Prince's Teaching Award for having a creative and challenging curriculum and are working on the Department Associate Scheme with them. We set ourselves annual targets to continue improving and developing the breadth of our curriculum.
At Key Stage 3, the curriculum is focussed on extending the pupils' cultural knowledge. Our ethos is to encourage pupils to use the target language creatively and we routinely structure Schemes of Work and enter competitions with this aim in mind.
We have a French assistant and a native speaker teacher for Spanish. This supports the students' cultural understanding, comprehension skills and pronunciation.
Aims of the department:
To ensure all boys fulfil their potential in understanding and communicating in a modern foreign language
To foster an appreciation and respect for other cultures and people groups
To nurture an awareness and understanding of how language works
To develop fundamental cross-curricular skills such as literacy, numeracy, ICT, problem solving and working with others
To ensure students become informed, active players within society
European trips and exchanges
Pupils studying Modern Foreign Languages have the opportunity to go abroad on exchanges in France, Germany and Spain, where they live with host families for a week. The primary purpose is to improve language skills, but we see it as an opportunity for pupils on both sides to develop their social skills, both as hosts and guests, and to gain a greater understanding of and empathy with each other's culture
Nearly half of the Year 8 year group go on the annual Normandy trip and there is now a Key Stage 3 trip to Murcia.
Staff Profiles
Mr A Hall Head of French
A graduate of the University of Bristol, Mr Hall teaches French, Spanish and German. He has a Masters from the University of Manchester in Teaching & Learning (MAtl) and, as Head of Department, co-ordinates the teaching of French throughout the School. At A-level, Mr Hall has a particular interest in 19th and 20th century literature and organises the Year 8 trip to Normandy. Mr Hall is also an RFU certified rugby coach and is involved with the U13 rugby team.
Miss S Haigh
A graduate of Lady Margaret Hall, Oxford, Miss Haigh teaches both French and German. She co-ordinates the teaching of French throughout the School. At A-level, Miss Haigh is our expert in 17th century literature and she also teaches French cinema with the Sixth Form. She works with the PTI delivering CPD training and is also Head of Sixth Form at LRGS.
Mr S Gorse
A graduate from Bradford University, Mr Gorse teaches French and Spanish in Lower, Middle and Upper School. As well as experience in British schools, he has taught in Canada. He is a creative teacher, developing new and refreshing ways of learning a language. Indeed, a number of his ideas have caught the attention of the media and the wider language-learning community. Particular areas of expertise and interest include the use of the internet as a learning platform for audio-visual material.
Mrs L Lightbody
A graduate in French and Italian from Lancaster University, Mrs Lightbody teaches French at all levels. With many years of experience, Louise has also worked extensively in primary schools, teaching French and training primary teachers and is a trained secondary PGCE mentor. Louise is passionate about languages and uses a range of approaches, including song, music and drama. After living in Italy, she developed a lifelong love for Italian and now teaches it in the Sixth Form, along with a 'Life' course. Having trained in NLP, she enjoys the influence this has on her teaching and pastoral roles. Out of school, she swims, cycles, goes to the cinema and has recently discovered the joys of running!
Mrs J Marshall Head of Spanish
A joint honours graduate of the University of Liverpool, Jemma Marshall joined LRGS in September 2011 and quickly set about introducing a Spanish Exchange and Year 9 trip to Barcelona in order to enhance the extra-curricular opportunities that we offer. She has also introduced new units of study into the Spanish curriculum which focus on cultural knowledge as well as linguistic knowledge to increase interest and enjoyment. As a teacher she enjoys incorporating practical activities such as cookery into her lessons and employs a wide range of different strategies. She has led twilight sessions at LRGS for her colleagues and for PGCE students at the University of Cumbria as part of our participation in the Prince's Teaching Institute's Associate Department Scheme, looking into ways in which MFL teaching strategies can benefit other subjects. Outside of the classroom she has worked with the Prince's Teaching Institute as a Teacher Leader for the New Teacher Subject days in Manchester, Birmingham and London as well as providing stand alone CPD days. From early 2018 she will be working with the PTI once again on their new Spanish e-courses.
Miss Patri Peñarrocha
A graduate in Spanish Studies from Lancaster University, Miss Peñarrocha teaches Spanish at all levels. She is also a native teacher from Spain and is passionate about her subject and culture. She enjoys running Spanish clubs where pupils can enjoy a range of activities which allow them to improve their language skills and explore the cultures of all Spanish speaking countries.
Mr S Young
Mr Young Teaches both French and German. He graduated from University of Wales Aberystwyth with BSc (Hons). Following studying he moved to the French Alps where he worked in logistics. Having worked throughout the French and Swiss Alps for nine years, he returned to the North West to complete a PGCE at University of Cumbria, Lancaster. Mr Young co-ordinates the Normandy trip, as well as carrying out boarding duties. When not running around getting lost with the LRGS orienteering club, he can generally be found climbing up crags in the Lakes.
Mrs S Boak Head of German
Email Modern Languages Department
Modern Languages 11+
11+ Curriculum
At Key Stage 3, all boys are taught French in their form groups, thus creating mixed ability teaching sets. Pupils are encouraged to take responsibility for their own learning and to support set work with independent study. When starting French at the beginning of Year 7, each pupil should purchase their own French dictionary (available at the school shop). Dictionaries are also required for when students embark on their second language.
Schemes of Work are designed around themed modules. Learning tasks are normally a balance of interactive communicative activities with more traditional reading and writing tasks, all working towards a creative end project for each of the modules. Grammar is usually taught within the context of the topic being studied. KS3 Schemes of Work have recently been re-written to ensure a smoother transition from primary school and to maximise pupils' cultural knowledge.
Pupils have formal examinations in the summer term but teachers carry out ongoing assessment throughout the year. Below is an outline of the topics covered in each of the three years.
Year 7
The curriculum is creative and imaginative, being comprised of a series of cross-curricular topic areas such as 'The planets and space' (cf. science) and 'Festivals' (cf. Religious Studies). It is designed to cater for the individual needs of the child, building on the linguistic skills and knowledge acquired at primary school. Provision for students who have no prior experience of a Modern Language is also incorporated into the course to ensure that they quickly achieve the same standards as their peers. By the end of Year 7 most pupils can understand and use the past (perfect), present and future (aller + infinitive) tenses.
Year 8
The Year 8 modules revolve around Holidays, School life, and Normandy. Pupils build up their confidence in using all three tenses and in developing the details and complexity of their written and spoken French.
Second Modern Foreign Language
In Year 8, boys begin a second language (German or Spanish). These courses provide a taste of the language, complementing language work in French.
Year 9
Pupils can either continue with two Modern Languages or drop Spanish or German to pick up Ancient Greek.
In this pre-GCSE year, boys build on previous knowledge and skills within the modules of North Africa, which focuses on the food, culture and architecture of French-speaking Morocco, Tunisia and Algeria; the Arts, which introduces pupils to French films, poetry, fables and Impressionist paintings, and Healthy Living which is slanted towards international sporting events such as the Olympics and the World Cup. These modules provide pupils with a deeper cultural understanding whilst equipping them with the grammatical structures and vocabulary to succeed at GCSE.
11+ Extra-curricular Projects
There is a fortnightly MFL film club. In the summer, the department organises an outward bound residential to a château in Normandy. Students visit local places of interest and have the opportunity to take part in a variety of outdoor pursuits. All meals and activities are undertaken in French. The trip offers an immersion in French language and culture, blending subject areas such as history, geography and sport.
Modern Languages 13+
13+ Curriculum
In French, German and Spanish, students sit the examinations for the AQA specification. A Modern Language is compulsory at GCSE; however boys can choose any language from those they have already studied. They can't study Spanish or German if they dropped it at the end of Year 8, so they either carry on with one or both of the languages they study in Year 9. Indeed, a good number continue with two languages.
All pupils are taught in mixed ability sets. Peer mentoring is also offered to assist students to reach their potential. Teaching is supported via the Active teach software on the VLE, allowing pupils to access an online, interactive text book. The GCSE is composed of four papers: listening, speaking, reading and writing. Speaking and writing are assessed by controlled assessment and have a weighting of 30% each, while listening and reading each represent 20% of the overall grade. The contexts of learning are:
Health
Relationship and choices
Free time and the media
Holidays
Home and local area
Environment
School and future plans
Current and future jobs
13+ Extra-curricular Projects
In Year 10, boys have the opportunity to participate in our exchanges. We have established exchanges with the Herderschule in Rendsburg, two schools near Lyon, and a school in Malaga.
Modern Languages - Sixth Form
Sixth Form Curriculum
At present, we offer A-levels in French, German and Spanish. We follow the AQA exam board. The course is for students who:
are interested in the life and issues faced by those living in other countries
are interested in current affairs
enjoy manipulating language
enjoy reading
enjoy travelling
enjoy meeting and conversing with new people
6th Form Extra-curricular Projects
In the Sixth Form, there are a large number of travel opportunities.
French Exchange
German Exchange to Rendsburg; Berlin visit
Spanish Exchange for L6
The Richard Long Grant for study trips to Spain
Comenius visits to France (Aix en Provence), Germany, Finland, Hungary, Romania, Poland
Sixth Form travel grants to assist with special, extraordinary trips
In addition, there are many possibilities for hosting and befriending international students visiting Lancaster. Within the department, from time to time, we organize speaking, reading and creative writing competitions. In terms of honing language skills, every student has a scheduled tutorial with our Foreign Language Assistant. There are also supplementary A-level workshops.
We encourage all pupils to enter the Linguistics Olympiad and invite former pupils and university contacts into school, to guide boys with their UCAS preparation.