Biology
Biology, literally translated, means the study of life and living organisms. The aim of the department is to stimulate the students' natural curiosity in the living world and to learn to respect living organisms and their environment. During the past centuries Biology has changed greatly from studying the form and function of living organisms to understanding the complex mechanisms that under pins the processes that we often take for granted. Over this time, we have discovered much about our anatomy its susceptibility to disease, the requirements of plants which we are all dependent upon, the biochemical basis of cells and ultimately the structure of the molecule of life, DNA. Advances in knowledge have raised new issues. As people strive to lead healthier lives and live longer, the human population increases, placing greater demands upon the environment and resources. Fears over techniques used in genetic engineering and the moral dilemmas over its implementation are important issues for us all to deal with. Biology as a subject continues to change and it is important that students are aware of the numerous issues that affect living organisms today and into the future.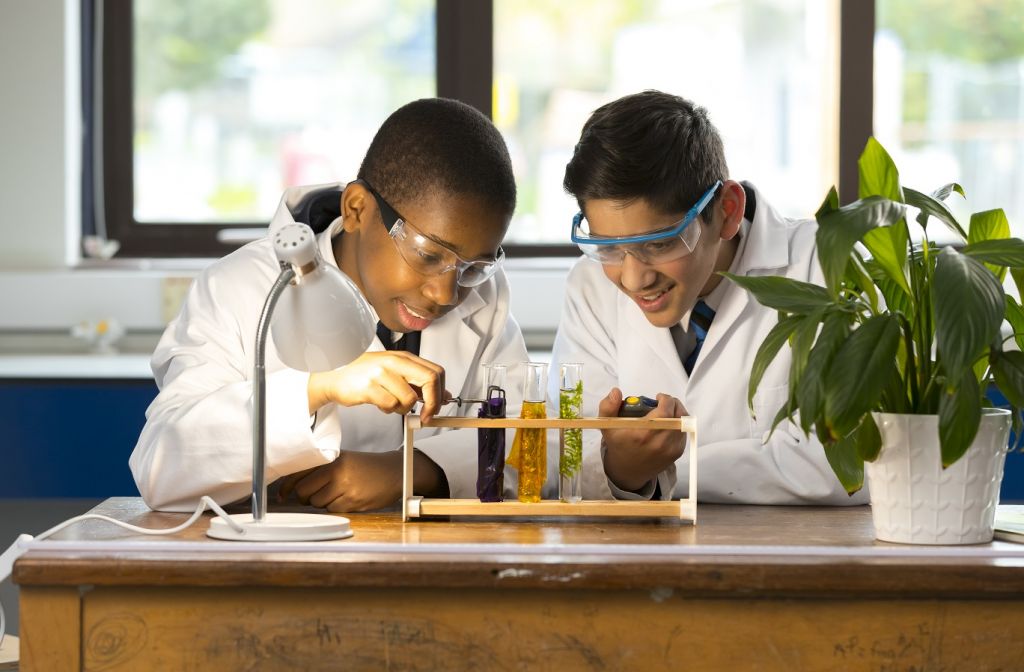 The beginning of the 21st century is an exciting time to study Biology. New techniques and advances in molecular biology and genetics are revolutionizing the way we diagnose, treat, and cure disease, or catch criminals. Our greater understanding of the nature of different organisms and how they interact are enabling us to improve strategies for managing the biodiversity of life on our planet, or meet our demise. The applications of Biological knowledge will in one way or another affect every person on Earth. Studying Biology aims to improve the understanding of these issues and promote the respect that we should have for the planet and all species that live on it.
Staff Overview
Mr J Millatt Head of Department
BSc (Hons) University of Bristol, Biochemistry
MA University of Cumbria
Mrs D Hargreaves
BSc University of Wales, Biology with Biochemistry

Mr O Jacques
Mr A Wilkinson
BSc (Hons) University of Dundee, Microbiology
Ms Kate O' Driscoll (Lead Science Technician)
BSc University of East Anglia, Biomedical Sciences
Email Biology Department staff
Biology - 11+
11+ Curriculum
The Key Stage 3 Biology course is taught over the first two year groups, Year 7 and Year 8. The course is designed to introduce students to the range and variety of topics in the subject and aims to stimulate the interest and fascination in the living world. It also forms an ideal introduction into topics covered in more depth higher up the school.
These topics are:
Year 7: Cells, Circulation and Respiration, Reproduction, and Environmental relationships.
Year 8: Food & Digestion, Muscles and Movement, Microbes & Disease, Photosynthesis and Genetics.
11+ FAQs
Is there much opportunity to do practical work?
In addition to covering the topics outlined above, the Key Stage 3 course also covers "how science works". Throughout the three years, practical experiments and investigations are routinely undertaken to enhance scientific methodology and concepts. These skills build and enhance both future work and basic scientific literacy.
Is there opportunity to use ICT?
Increasingly the boys are given chance to research subjects independently using the internet resources. Each Biology lab is equipped with the latest Apple technology. The science department has its own suite of laptop computers and is increasingly using iPads in lessons.
Biology - 13+
13+ Curriculum
Biology is studied as a separate subject at GCSE. The Biology GCSE course begins in Year 9. The course followed is the AQA Biology specification. The GCSE qualification is fundamentally a practical-based with a number of assessed activities throughout the course culminating in external examinations in Year 11.
Year 9
Biology is followed by all pupils in Year 9 and the course is designed to be both challenging and interesting. This is the first year of this new course and details of the specification have not yet been published. Although not finalised at the moment, topics which will be taught in Year 9 will form the fundamental basis of Biology and include:
Cell Biology.
The Organisation of Living Organisms.
Infection and Response.
Year 10 &11
For Year 10 and Year 11, we will continue to teach the existing AQA GCSE in Biology. This course has 3 external examinations and a controlled assessment which will be completed in year 11.
The year 10 students will cover the B2 unit of the qualification and topics covered will include:
Cell Biology
Photosynthesis
Digestion and Enzymes
Respiration
Environmental measuring
Genetics
Evolution
The year 11 students will cover the B3 unit of the qualification and topics covered will include:
Transport systems in plants and animals
Exchange of material
Homeostasis
Human impact on the environment.
13+ FAQs
Is there a limit to how many CAs that can be carried out?
The exam board (AQA) produces a list of three CA titles each year. In theory it is possible to carry out each one however lesson time constraints do limit the opportunities.
In what format are the external exams?
All exams are assessed as written tests which are sat in June in Year 11.
Biology Sixth Form
Sixth Form Curriculum
As science, Biology is a highly-valued subject for some stimulating a deep understanding of the natural world. For others it is an essential subject. It is important that anyone intending to study Bio-Medical sciences at university should understand that almost all medical schools state that a good A-level in Biology is part of their entrance requirement.
We have chosen to teach the AQA Biology specification from that date as it extends the skills and issues covered in the GCSE specification. The topics covered in the Lower Sixth year will include:
Biochemistry
Cytology
Exchanging material with the Environment
Genetic variation
All external examinations will take place at the end of Upper Sixth. The A-level assessments will take the form of three externally examined modules and incorporate material form the taught units as well as the practical activities conducted throughout the year.
The Upper Sixth will continue to study the existing legacy AS & A-level. This specification retains the best elements of the previous specifications thereby providing continuity and enabling existing work to be utilised. To this is added stimulating and challenging topics that students will find interesting. The new specification is designed to emphasise the way in which scientists work and the contributions of science to modern society.
Sixth Form Extra-curricular Projects
The Biology Olympiad is routinely entered with great success. The students wishing to pursue a career in Medicine or Vet Sciences are invited to undertake a course that extends their understanding and enables them to be prepared for the BMAT aptitude test.
Sixth Form FAQs
Where can I find out more?
The examination board (AQA) has a very useful website in which the full specification, past papers and mark schemes, guidance and examiner's reports can all be found. The address is www.aqa.org.uk
Do I need to study other specific subjects?
No. Biology sits easily with a wide range of other subjects illustrating the range and scope of the subject.
What are lessons like?
On average, one double lesson per week is devoted to practical work. The theory lessons might involve some traditional teacher-led learning and note-taking but could just as likely involve some internet activity or group work. Independent and inter-dependent learning is encouraged. The main object is that we want to help you to achieve the maximum of your potential. The teaching groups normally build a close relationship in which everyone feels comfortable enough to voice their opinions and work together in practical activities.
Is Biology difficult?
Yes, this is not an easy science option! The exam papers are highly prescriptive and require a high level of literacy ability. That been said, the teaching staff are all experienced AQA examiners and can point you in the right direction to achieve success. From the onset it is important to work hard and commit yourself to this course.
Where can I find out more?
Your own Biology teacher or Science teacher will be able to help. University prospectuses (either on paper or online) might give some clues. The existing Upper Sixth can also help to explain the advantages of the course from a student perspective. Additionally the AQA site is a brilliant place to start.