Results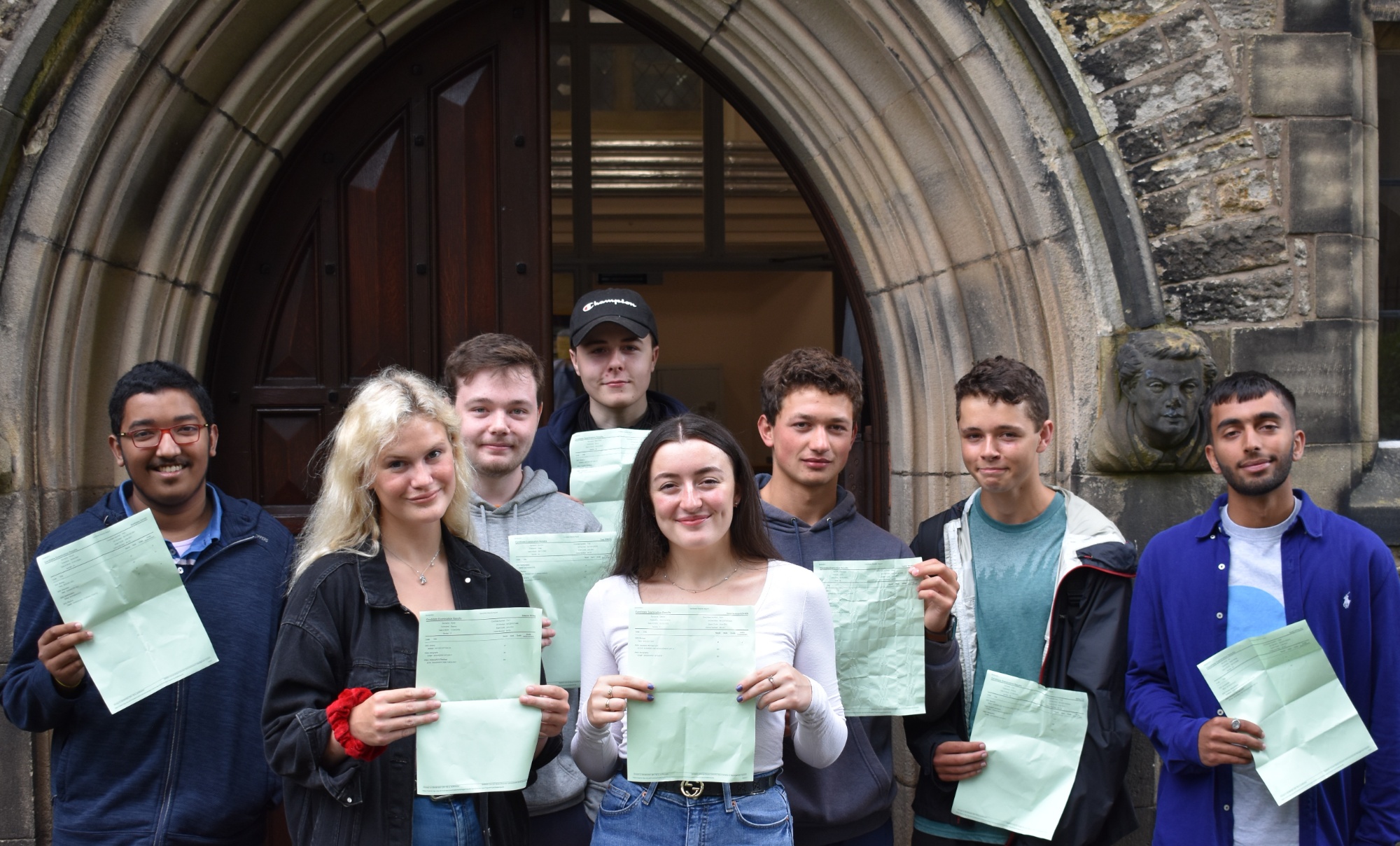 Lancaster Royal Grammar School is consistently placed among the top state schools in the country and is one of the leading state boarding schools in the UK. The high standard of achievement of our pupils and the inspirational teaching by our staff mean that our A-level and GCSE results are exceptionally high.
Three-quarters of our A-level results are regularly A* - B grade and the vast majority of our leavers go on to their first choice university, many of them to the most competitive institutions, including 10-12 each year to Oxford and Cambridge. Around 40% of GCSE entries achieve one of the top two grades, 9 or 8 and 70% achieve one of the top three grades, 9 to7.
We are consistently placed in the top 2% of UK state schools at GCSE and A-level.
To access the School Performance Tables published by the Department for Education please click on this link.
To see our most recent exam results, click on the attachments.
2021 A-level Results
Students achieved top A and A* grades in more than half of all the exams that they sat. Over 83% of all results were graded A*, A or B.
2021 GCSE Results
This year's results saw 70% all pupils gaining at least seven grades 7, 8 and 9 in their GCSEs.
46% of results across all subjects were awarded the very top 8 and 9 grades.
Headmaster Dr Chris Pyle said: "Many congratulations to all of our Year 11 pupils on their excellent results today. It is wonderful to see them gain the recognition they deserve for all their hard work over the past five years.
"This year group has come through extraordinary disruption, and they have well and truly risen to the challenge! Their hard work and engagement have been immensely impressive, both here in our classrooms and remotely on Teams. It is particularly pleasing to see success for a number of day pupils and boarders who have come through particular challenges during the past two years.
"They are such a talented and ambitious group of young people and we look forward to seeing them continue to thrive, hopefully in more normal circumstances. These GCSE results will be the foundation for great success for them at A-level and beyond. Well done to every single pupil!"