Results
Lancaster Royal Grammar School is consistently placed among the top state schools in the country and is one of the leading state boarding schools in the UK. The high standard of achievement of our pupils and the inspirational teaching by our staff mean that our A-level and GCSE results are exceptionally high.
Three-quarters of our A-level results are regularly A* - B grade and the vast majority of our leavers go on to their first choice university, many of them to the most competitive institutions, including 10-12 each year to Oxford and Cambridge. Around 70% of GCSE entries achieve one of the top two grades, A* or A.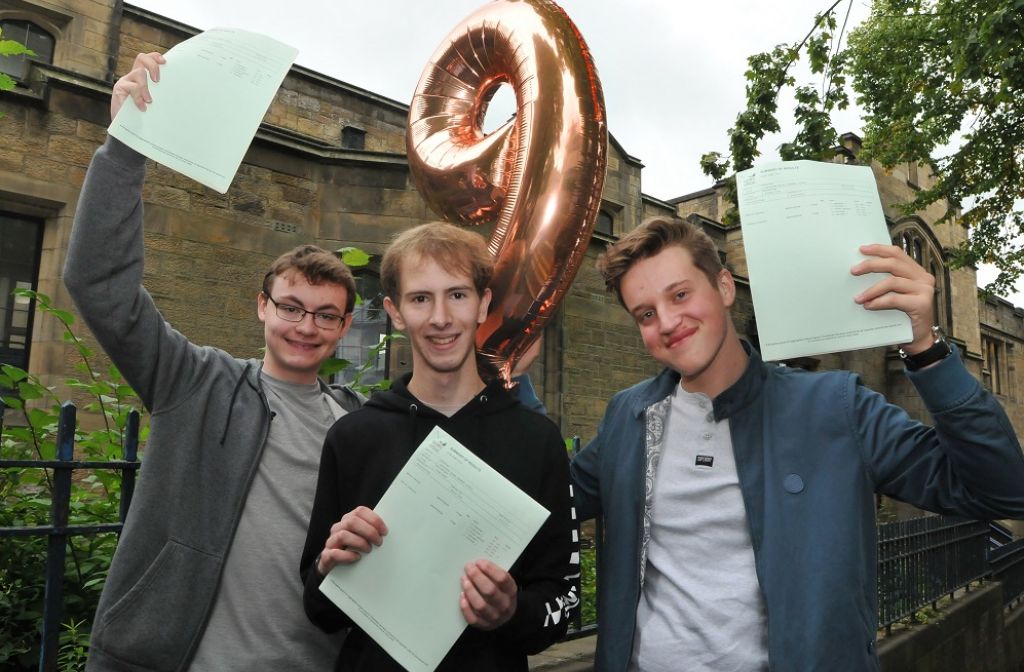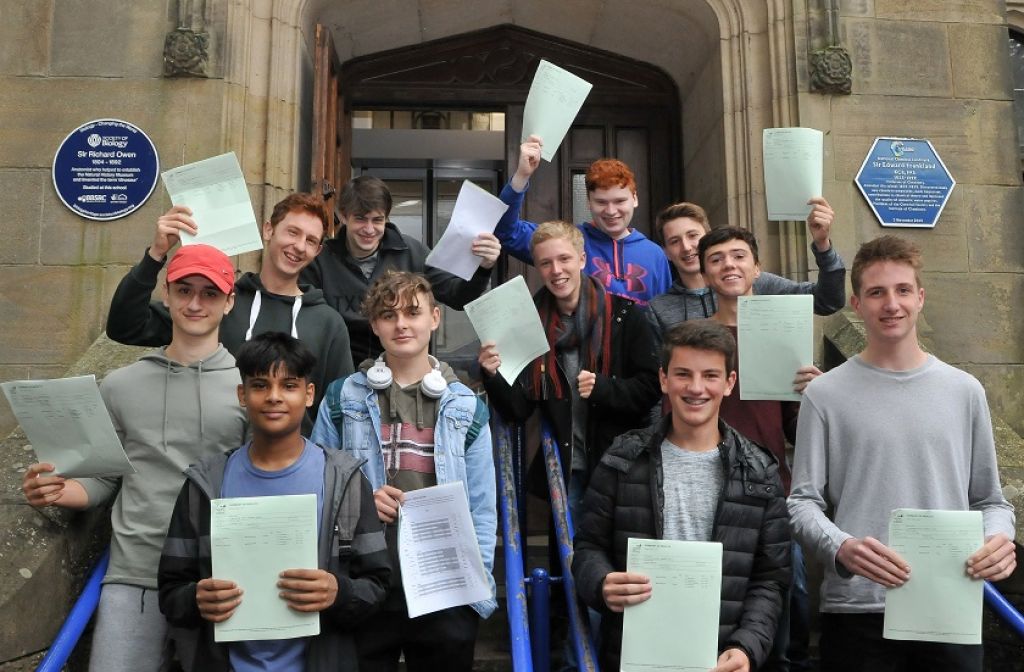 We are consistently placed in the top 2% of UK state schools at GCSE and A-level.
To access the School Performance Tables published by the Department for Education please click on this link.
To see our most recent exam results, click on the attachments.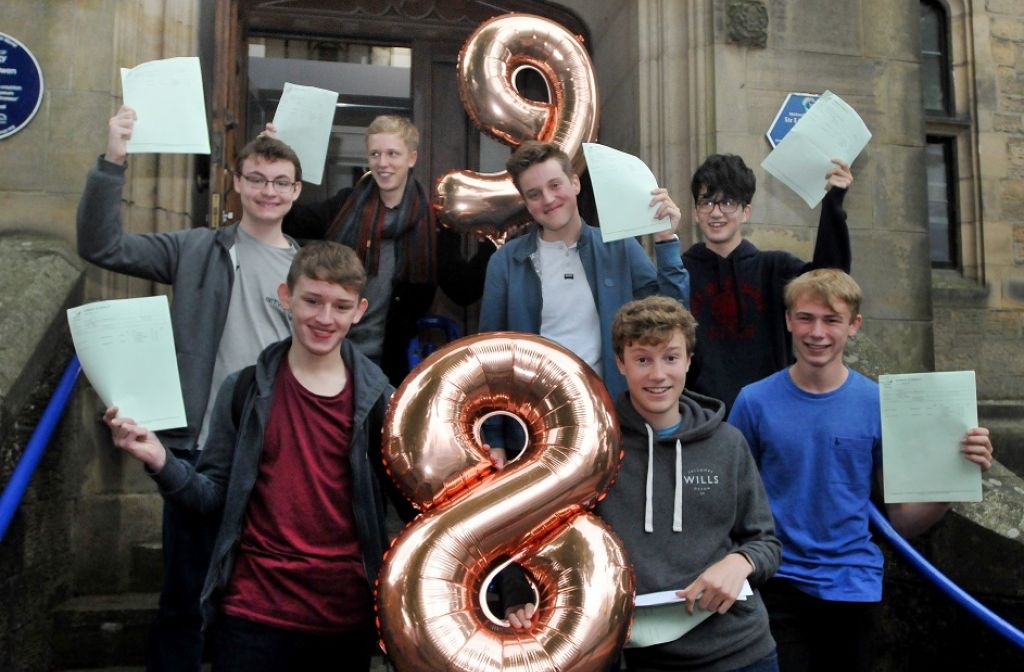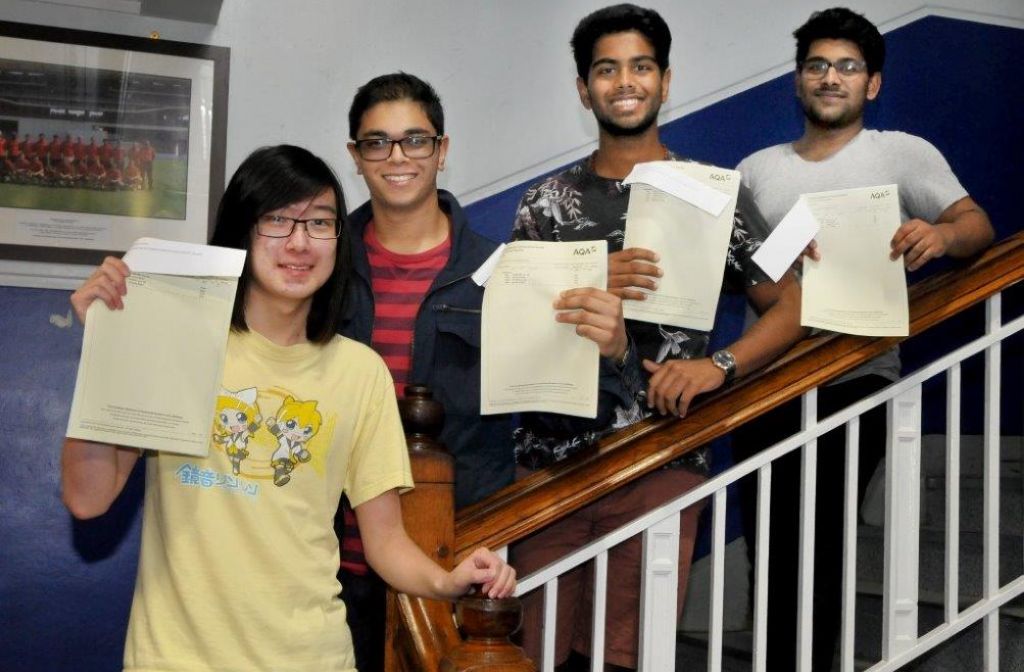 2019 A-level results
Students achieved top A and A* grades in more than half of all the exams that they sat. Over 75% of all results were graded A*, A or B.
Headmaster Dr Chris Pyle said, "Our Sixth Formers deserve huge congratulations for the hard work that has gone into these fabulous results. We are very proud of every single one of them for their achievements. These students have contributed to a fantastic culture of academic achievement, extra-curricular commitment and leadership opportunities within the school. Some students have come through difficult personal circumstances to achieve very impressive results. We are delighted at their success"
Sarah Haigh, Head of Sixth Form said: "This year group has been a delight to work with and fully deserve these superb results. They have a wide range of exciting options lined up for next year and we wish them success and happiness in these next steps."
2018 GCSE results
Students achieved excellent results in the first year of the new 9 to 1 GCSE grading system and more challenging examination content. Well over a third of all examination results across all subjects (36.7%) were grades 8 and 9, and the overall pass rate exceeded 99%.
Two pupils achieved a clean sweep of the very highest grade in every single subject, and twelve students each achieved an extremely impressive set of seven or more grade 9s.
Headmaster Dr Chris Pyle said: "Congratulations to our pupils on an outstanding set of GCSE results which will be a stepping stone to their continued success at A-level and beyond. This year group has been the first year to sit the new GCSEs, and it has been excellent to see how they have risen to the challenge. Well done to every single one of our pupils – to the top achievers and to all who have worked so hard for their excellent results. We are proud of every single one of them. I am very grateful to our teachers and the whole team of day and boarding staff at Lancaster Royal Grammar School who have supported our pupils towards these achievements."