Art
The Art Department at LRGS cultivates in students an informed and intelligent use of artistic language through experimentation and critical investigation. The department is a vibrant and exciting place where boys are continually challenged and stimulated to create a wide variety of artistic work.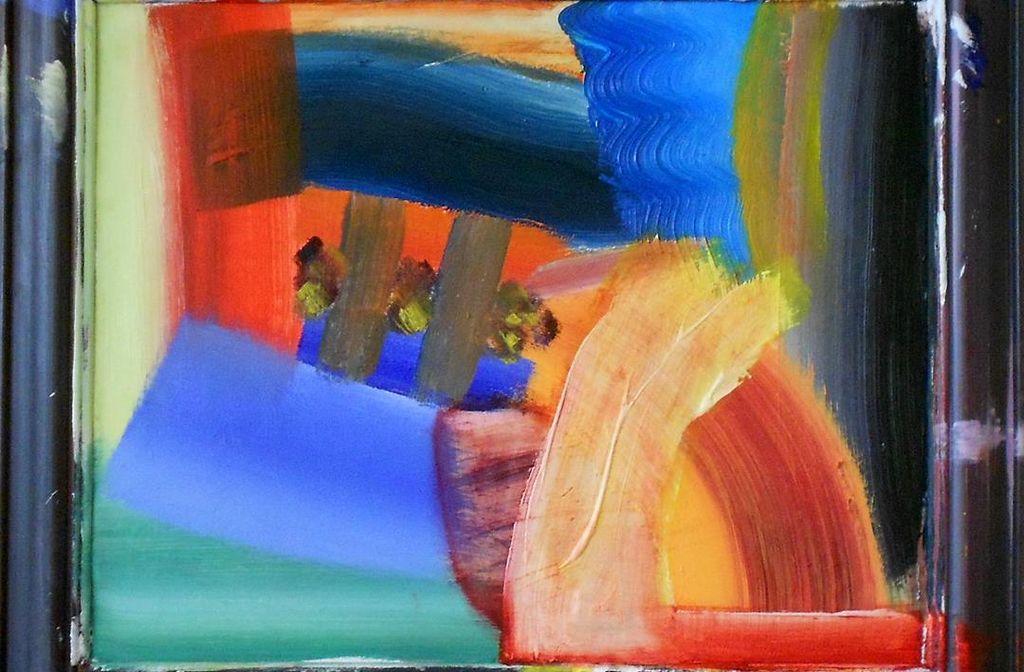 Boys of all ages enjoy discussing the concepts, issues and meanings surrounding Art and thus produce well-informed practical work. In later years, boys are expected to take more responsibility for the content and overall 'shape' of their artistic studies. At A-level, for instance, students determine the specific foci of their practical and written work, continually discussing their discoveries and ideas with their Art teachers.
Boys will normally achieve very high standards by the end of Key Stage 3 and many continue with their Art studies to GCSE and A-level. At all stages, boys create a wide variety of accomplished and individual work through continual engagement with a wide range of materials, techniques and processes.
Students also benefit from the rich cross-curricular and extra curricular links which encourage students to work in collaboration with other departments, galleries and institutions; the 'History-Art Project' was an example of this.
Art - Staff Overview
There are two full-time teachers (both practising artists), teaching in the department's two art rooms.
Mr Bagnold is the Head of Department. He is a practising painter, photographer and an art historian with a special interest in the work of Hogarth. He graduated from Lancaster University with a BA (Hons) in Visual Arts and has also achieved Masters level success, reading History of Art with the Open University.
Mr Hallsworth works on a range of extra-curricular projects and brings expertise in painting and drawing. After graduating from Lancaster University with a BA (Hons) in Fine Art, Practice & Theory, he studied at the University of Central Lancashire, achieving a Masters Degree in Fine Art. His enthusiasm for painting is quelled only by a desire to be a better football player. He enjoys work from the Romantic tradition, and especially that of Nash and Palmer.
Art - 11+
11+ Curriculum
All boys in the Lower School study Art & Design which follows the National Curriculum. This involves working within a number of artistic disciplines including drawing, painting, graphics and sculpture. In addition pupils are introduced to a number of broad artistic traditions.
In Year 7, pupils work predominantly within modernist idioms, producing self portrait work, landscape imagery, and clay gargoyle sculptures. Students progress in Year 8, producing three-dimensional work investigating the relationship between form and function. Year 8 pupils also study traditions in graphics and produce illustrational work in relation to literary extracts; in addition, they also study Surrealist themes, finally producing pieces using mixed media and computer image manipulation.
The curriculum at LRGS nurtures skills in creative thinking, problems solving and critical reasoning which boys benefit from across the school.
11+ Extra-curricular Projects
The boys have the opportunity to take part in a range of extra-curricular activities and projects. Lower school boys in particular take advantage of 'Art Club' which runs a variety of activities at lunchtime. This included the 'History-Art Project' in which a number of first and second year boys worked on some huge painted murals, responding to a range of historical themes.
11+ FAQs
Can I work on my own artwork outside lessons?
Yes. There are many boys who use the Art Department at lunchtime and after school. Louis, for example, is a keen graphic illustrator who works on his comic illustrations at lunch. He has since moved on from comic illustration.
Will I be able to use computers?
Yes. There are many projects where you will have the opportunity to use Adobe Photoshop and other image manipulation software in the computer room next door to the Art rooms.
Art -13+
13+ Curriculum
Year 9 boys at Key Stage 3 culminate their National Curriculum studies with two nine-week projects looking at relief printing techniques, youth culture and identity issues. Art is a popular choice at GCSE where students study a course which combines contextual and art historical studies with practical work. Students are encouraged to develop their own creative paths and lines of enquiry, typically responding to themes such as 'Mechanical Form', 'Traditions in Still Life', 'Identity' and other themes. The work the boys produce in response is individualistic yet well informed; it is usually engaging and often challenging to the viewer. The work is of a high standard and draws from a range of artistic traditions, political viewpoints and personally resourced stimuli.
13+ Extra-curricular Projects
Year 9 and 10 boys in particular take a leading role in extra-curricular projects run in the Art department. Many can be seen directing and helping younger students. GCSE pupils make use of the department many times at lunch and after school each week to continue working on coursework and they quickly become strong role models for the younger boys who see their dedication and commitment to their studies.
13+ FAQs
Which GCSE exam board do you follow?
Students at GCSE study the AQA Fine Art specification.
Can I work on my own artwork outside lessons?
Yes. There are many boys who use the Art Department at lunchtime and after school.
Will I be able to use computers?
Yes, there are many projects where you will have the opportunity to use Adobe Photoshop and other image manipulation software in the computer room next door to the Art rooms.
Art - Sixth Form
Sixth Form Curriculum
The Art Department at LRGS follows the AQA Specification for Art & Design (Fine Art).
Students at A-level enjoy being challenged to find a more meaningful context to their work. Work typically becomes more accomplished and conceptually rigorous.
AS-level students complete one major unit of coursework. This includes re-working pieces by old masters (transcription) using oil paint and creating photomontage pieces for silk-screen printing. Students progressing to A2 are expected to devise (in liaison with their teachers) their own particular coursework units. This also includes a rigorous written component (1,000-3,000 words).
Sixth Form Extra-curricular Projects
Sixth Form students have been working with the Storey Gallery on a range of projects aimed at exploring young people's engagement with contemporary Art. Following a series of meetings between the gallery, students from Lancaster Girls' Grammar School and various local schools, boys then took an involved role in a series of Blogs and web forum debates.
During their studies at sixth form students have benefited from visits to the London galleries, and through working with the University of Cumbria's ITT students.
View the 2017 exhibition of A-level Art
Sixth Form FAQs
Do I need to have studied Art at GCSE in order to do A-level?
Yes. Much is learnt on the GCSE course about the meanings and contexts of Art as well as practical techniques. Without this background, students would soon find themselves out of depth at A-level.
Do I have to visit art galleries as part of my A-level course?
The department runs trips for Sixth Formers to galleries in London and Edinburgh. A Paris trip (optional) may run once every two years. The department also strongly advises A-level students to make trips to art galleries independently throughout the A-level course.