Rowing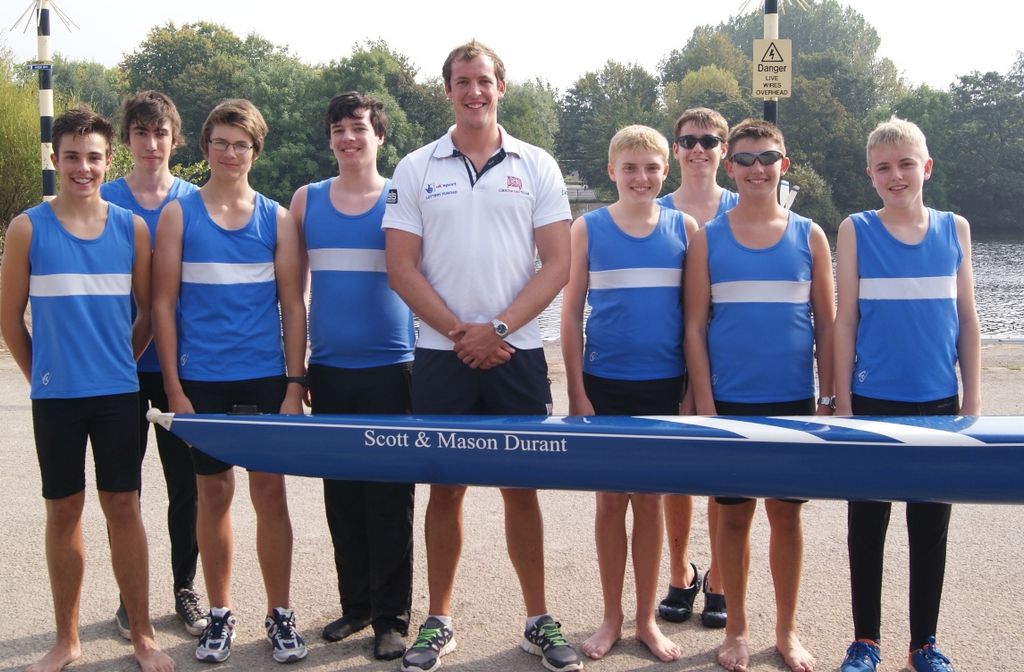 Rowing takes place at Halton Training Camp on the River Lune, where there is 2300m of good water to row on.
LRGS BC crews attend Head Races and Regattas throughout the year, with selected crews aiming for the National Schools Regatta in May and the National Rowing Championships in July.
The Club has a history of winning regional events and National medals in fours and pairs. In 2006 the two LRGSBC rowers won the Championship Pairs Cup at the National Schools Regatta and went on to represent the GB Junior team.
Boys start rowing in Year 9 as a games option. The majority of the first year is spent learning the basic stroke in a coxed quad (and single scull in the summer term) on a Thursday games afternoon. Juniors develop their sculling technique (two oars) using the following boat types: single, double, quad and octuple. Senior boys scull or row sweep oar (larger single oar) on a Wednesday Games afternoon.
Boys are encouraged to take up rowing competitively for the School Boat Club and become members of the British Rowing Association. This requires commitment. Saturday morning rowing is arranged for training crews on most weekends during term time and some weekends outside term time. The Boat Club also runs a fitness circuit in the gym each Monday after school, including 'dry rowing' using Concept 2 ergometers.
A series of internal Red Rose time trials are held throughout the winter months in conjunction with John O'Gaunt RC and Lancaster University BC to encourage training and develop racing skills. Once a racing standard has been reached, and commitment ensured, boys are entered for local and national competitions at J15, J16, J17 and J18 levels. Between September and the end of March, these take the form of time trials or 'Head races' (3 to 6km). In the Summer term, the racing changes to side-by-side sprint regattas (500 to 2000m) over several rounds.