Other Sports Played at LRGS
Athletics
Athletics is an integral part of the curriculum at Key stage 3 and 4, offering all events except pole vault. There are representative squads at all age groups consisting of 15-20 boys in each year. Practices take place Monday to Thursday on the Memorial Fields in the summer term and anyone can come along to work towards a nationally recognised AVIVA supported athletics award.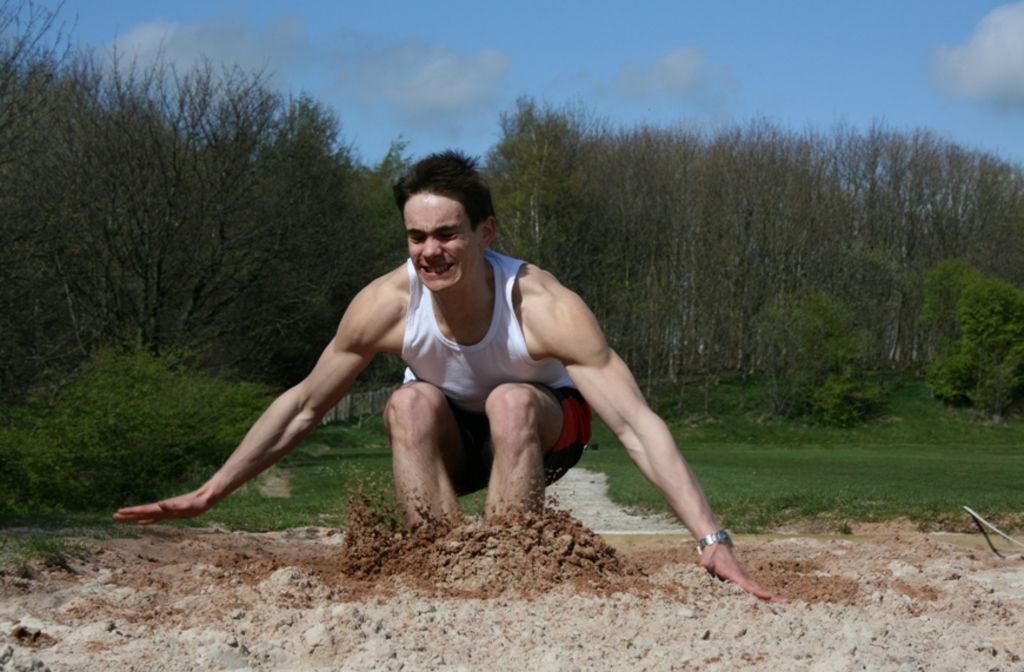 Teams represent the school in the national track and field cup and are generally placed very highly in the regional finals with point scores that have established us in the top 20 schools in the country. The senior team competes every year at Gateshead International Stadium in the Northern Schools Championship and amongst 15 schools, we have been on the podium every year for the last decade.
Individuals have gone on to represent the county and annually we have champions in a variety of events at junior (Year 9), intermediate (Year 11) and senior (Year 13) levels.
Cross Country
We have strong representation in Cross Country at every age group. In 2009-10 LRGS became Northern Schools Cross Country Champions. For the first time in the school's history, we were overall winners of the Roses Championship, and also came first in the U12 and U16 categories.
New runners at all levels are always welcome to join us; everyone will have a chance to represent the school.
Football
Football is not a core part of the sport curriculum at LRGS. It is available as an option in the Sixth Form. There are three teams and each has a member of staff who helps with coaching. The 1st team is entered into a local league and enters the Lancashire Cup each year. In 2007 the team made it through to the semi-finals of the Lancashire Cup. The 2nd and 3rd teams play a number of inter-school fixtures.
Matches and training are conducted on the Central fields and there are three pitches. Training sessions are well-equipped with a large number of quality footballs, training bibs and fixed goal posts. In recent years, professional coaches from Morecambe FC have led a number of training sessions.
Football coaches
Jamie Reynolds, 1st team coach
Russell Wareing, 2nd team coach
Steve Hirst, coach and social
Golf
Golf is played by a small but keen band of golfers within LRGS. Boys generally take up the game outside school and can choose it as their main school sporting activity from the Sixth Form.
We have played friendly matches against Stonyhurst and have taken a team to compete in the King William's College Tournament on the Isle of Man, where we did extremely well.
Each year we enter the LSGA (Lancashire Schools Golf Association) competitions, and we have in the past won their Knock-Out Trophy, and been finalists on three other occasions. Several boys have won individual LSGA competitions in the past.
Mr I Balshaw
Hockey
The 1st XI regularly give a good account of themselves in the Lancashire league and in February 2017 are heading to the NW regional competition at Timperley. This will be a serious test for the team but also give them a chance to qualify for the North of England finals.
From the year 9 onwards, Hockey is offered at LRGS as one of the Games options, during the Michaelmas and Lent terms. We benefit from the expertise of external coach Nick Davey during games on Wednesday and Thursday afternoons as well as the junior hockey club which he runs on Fridays after school.
Mr T C Matthew