Government Funding Success to Improve School Facilities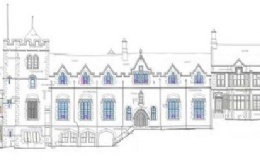 Lancaster Royal Grammar School is one of 239 schools recently approved for the Government's School Rebuilding Programme. This programme focuses on large-scale rebuilding and refurbishment projects in schools over the next five years.
This is very good news for LRGS. It should bring significant investment and improvements to our site, and we await further details about the scope of the project that has been approved. We will keep you updated when we know more about future building plans.
You may wish to read an announcement from the Department for Education here about the School Rebuilding Programme.