Apply now for 11+ entry in 2023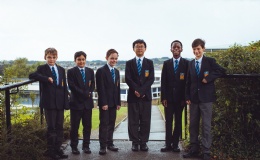 Parents of boys currently in Year 5 who are interested in applying to Lancaster Royal Grammar School for entry in Year 7 in September 2023 are encouraged to complete the online application form now.
The application form should be completed here after reading the Admissions information. Applications close on Monday 5 September 2022.
The school Open Day took place on Saturday 18 June. If you did not attend, you can watch our film 'Home' below which will give you an idea of life at LRGS.
For families interested in visiting our Boarding facilities, please contact Emma Jones via email to arrange a tour of Storey House.