11+ Applications for September 2022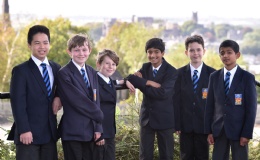 Applications are now being accepted from parents of boys in Year 5 who are interested in applying to Lancaster Royal Grammar School for entry in September 2022.
The application form should be completed online here after reading the admissions information.
We have reluctantly cancelled our Open Day which was scheduled for 26th June. This is mainly due to uncertainty about managing large visitor numbers so soon after the scheduled end of restrictions. We will instead produce a film which will be published online in July. Please follow us on social media for the announcement or visit our website in July, the social media links are found at the bottom of this page. You can also take part in our virtual tour of the school site here.