Herbert Lushington Storey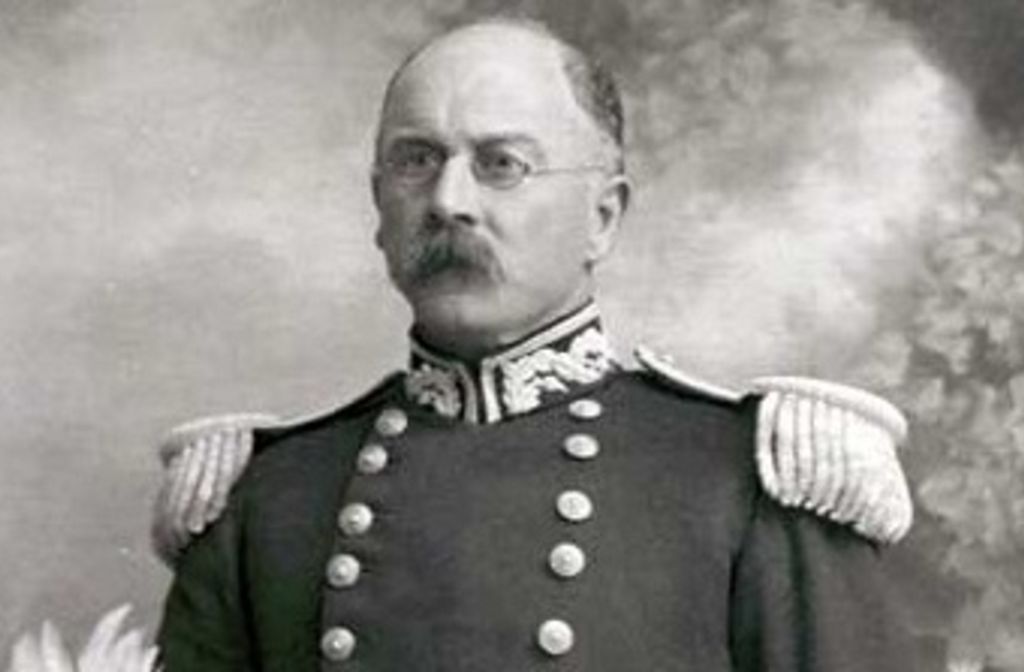 Background
Herbert was born on March 14th 1853 as the oldest son of Sir Thomas Storey and his first wife, Eliza Anne Sherren, who passed away when Herbert was eight years old. His father was also a prominent philanthropist in Lancaster, as well as an important local political figure, as Herbert grew up to be. His father was on Lancaster's Town Council between 1862 and 1890, while also being elected mayor in 1867, 1873, 1874, and again in 1887. Thomas also founded Storey Bros and Co. with his brothers, Edward and William, and also Edmund Sharpe. The company, like Williamson's, produced oilcloth and table blaize In 1887, the last year that Thomas was Mayor, and also the year of the Queen's Jubilee, he opened the Storey Institute in Lancaster, a place for technical and art education.
In the 1860s, Herbert attended Lancaster Royal Grammar School before later attending the Grammar School at Derby. Afterwards, he went to London to train with W. and R. Morley, before returning to Lancaster to train at a mechanics' shop at Moor Lane mill. Herbert then went to engineering works in Salford for a year, before studying Chemistry at the University of Manchester for two years, and later spent half a year at Leipzig to study.
Herbert then began a successful career in business, and like his father, became a prominent local political figure, and a renowned philanthropist in Lancaster. When he passed away in 1933, the Lancaster Guardian wrote that his death had "cast a gloom over the Lancaster district".
Business in Lancaster
Before Herbert was born, his father and two brothers founded Storey Bros and Co. in 1849. The company manufactured table blaize, and later linseed oil leather cloths. The Storeys owned four mills throughout their time in Lancaster. Firstly, they bought the White Cross Mills, which were the oldest in Lancaster, in 1856. Five years later, they purchased both the North and South Moor Lane Mills. In 1886, they purchased the Queen's Mill. In 1895, the Storey Brothers joined forces with Karl Klic, and artist, and a former Storey Bros employee, Samuel Fawcett, to establish the Rembrandt Intaglio Printing Company. They produced gravure prints comercially and held a de facto monopoly over rotogravure printing. That is, until the First World War, and new competitors emerged. In 1926, Rembrandt Intaglio moved to London, and was later renamed Rembrandt Photogravure Ltd.
Herbert later became the chairman of the Storey Company in 1913, and remained in his position for six years, and gradually assumed more responsibilities with age. Outside of Lancaster, Herbert had held a seat on the board of The Gramophone Company, known for making HIs Master's Voice gramophones, from 1909 until his death. His brother, Edgar, had owned a share of the company, and had been an active director on the company's board.
Contributions to Lancaster
Herbert followed in his father's footsteps as a philanthropist as well as a local political figure. He was, as a Liberal Unionist, Lancaster's town councillor for eight years between 1892 and 1900 and was made a county magistrate in 1898. Moreover, when his father passed away, Herbert continued his tradition of hosting 1,000 elderly locals each New Year's Day for food and entertainment. In 1902 he gave £10,000 (£1,000,000 in the modern day equivalent) to extend the Storey Institute, which was founded by his father at a cost of £12,000. It was created to commemorate Queen Victoria's Golden Jubilee and to offer to teach people in literature, science, technology, and art. In the same year, Herbert gave £6,000 to the Royal Albert Asylum for the founding of the Herbert Storey Industrial Schools and Workshops. The asylum, which later became known as the Royal Albert Institute, also received funds from James Williamson, another notable LRGS Old Boy and philanthropist.
In 1904, Herbert became the High Sheriff (a representative for the monarch) of Lancashire, eleven years after his father had held the position. In the same year, he was appointed as a Deputy Lieutenant. In 1924, after the First World War, Herbert, along with Thomas Mawson, opened the Westfield War Memorial Village. It was Mawson who thought up the notion of the village, but it would depend entirely on public donations. Hence, Herbert contributed money for the construction of the first four houses built, as well as for basic infrastructure. The village was a place for disabled war veterans to live as they would be unable to return to their previous trades from before the war. The memorial still exists today and continues to house ex-service men and women and their families.
Contributions to LRGS
Herbert was not only a former student of LRGS, but became one of its most prominent philanthropic figures. His father had also made contributions to the school. In 1875, Thomas and William Storey made a monetary gift to the school in order to found the Storey Scholarship.
Herbert founded his own prize, noted in the archives as 'H. Storey Prefects Prize'. Additionally, he was chairman of the governors. and was the first president of the re-establish Old Lancastrian Club in 1913-1914. As chairman on behalf of the governors, he is written to have bought more teaching accommodation in Lee House from Christ Church trustees.
Following the First World War, Storey donated and presented two army huts to the school, which are still used. Later, in 1929, he was chosen to open the New Building for the school in recognition of his generosity to the school.