Out of this World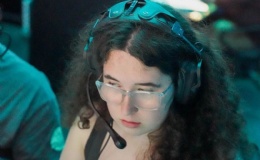 A Sixth Form student has been keeping busy during the summer holidays and attended a Space Camp in the USA as well as a cybersecurity course in London with GCHQ.
Congratulations to Fenella for being selected for a week-long cybersecurity camp in London, funded by GCHQ.

During her time in the USA, Fenella explored the college and took part in career preparation through an immersive experience in science, technology, engineering and maths. She trained as an astronaut in low-gravity environments, simulated several missions on NASA's space shuttle, and learnt about the future of space travel.

Fenella received an individual award, only given to one trainee each week. 'The Right Stuff' award is modelled after the Tom Wolfe novel of the same name, "The Right Stuff". This medal is given in honour of the early jet test pilots, astronauts and all of those who made sacrifices in the early space programs.

The Right Stuff winner exemplifies the characteristics of these brave pioneers: courage, integrity and excellence and goes above and beyond to make their team's week at Camp a success.

Congratulations Fenella on your outstanding achievement.