Rugby Success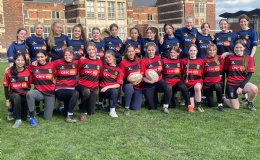 A very memorable day yesterday for the girls rugby teams in upper and lower sixth with their first ever match and win vs Stockport Grammar School.
Congratulations to all girls that have been a part of the squad this season. More to come in 2023-24!
Follow @LRGSRugby on Twitter or @LRGSRugby on Instagram.