Save the Children Competition Winners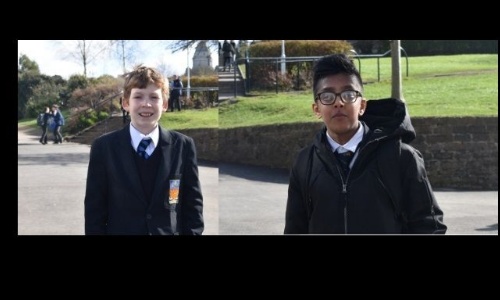 Save the Children 'Words not Weapons' Competition Winners
Abhinav and Montgomery have been selected as winners of Save the Children's 'Words not Weapons' national competition.
The prize includes The Young Voices Award of Excellence, as well as having their entries printed in a book entitled Words not Weapons alongside Yemeni children's messages which will be presented to decision makers in Parliament on 19th March.
The judges were impressed with the incredibly high standard of work submitted by Montgomery and Abhinav.
A huge congratulations!