A Top Performing State School in the North West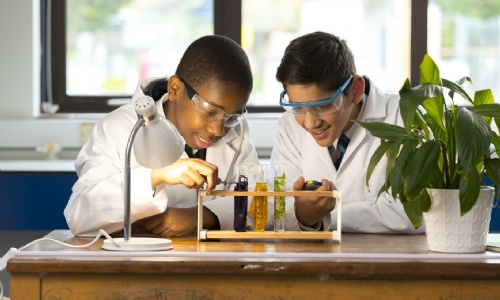 Lancaster Royal Grammar School has been ranked in the top 10 State Secondary Schools in the North West, based on academic success, by The Sunday Times this week.
The Sunday Times Parent Power list, published on Sunday 25 November, contains the top 2,000 state and independent schools, ranked by their latest GCSE and A-level results.
As well as assessment of all academic results on a school-by-school basis, Parent Power enables parents to compare the performance of a given school with other schools in the same town, local authority or nationally. Parent Power is widely acknowledged as the most authoritative survey of the country's best schools.
Headmaster Dr Chris Pyle said: "Our pupils achieve outstanding exam results; 51% A*/A grades at A-level, and 36% 8/9 grades at GCSE in 2018, and we have a national reputation for sporting excellence. The atmosphere of the school is vibrant and inspiring – and fun! We are particularly proud of the warmth of the relationships between pupils and staff, and of the quality of our pastoral care."