The power of philanthropy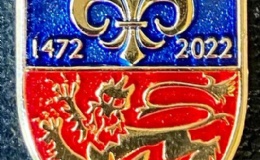 A visitor to a great old Cambridge college was struck by its perfect lawns. She found a gardener mowing the grass, and asked how he achieved such quality. "Well," said the gardener, "the first five hundred years are the hardest…"
We are celebrating 550 years since our school's endowment by the Mayor of Lancaster in 1472.
The school existed as long ago as 1235, and our first named boarder ("Adam de Preston") dates from 1288.
However, John Gardyner's will in 1472 left the profits from his watermill by the River Lune to fund the school in perpetuity. Today we would recognise him as a philanthropist and social entrepreneur.
Gardyner set out three prohibitions. The Schoolmaster must not "frequent alehouses," "keep company with bad women" or play "unlawful & dishonest games".
He also gave three instructions. The school must "educate boys in grammar, freely." Its timetable should run from 6am-8am, 10am-noon and from 2pm-6pm. And the school should recite Psalm 130 ("De profundis") each day.
The mill and its proceeds have long since vanished, but Gardyner's far-sighted dream of a free school for Lancaster goes from strength to strength.
Tradition and transformation. The best of the old and the new.